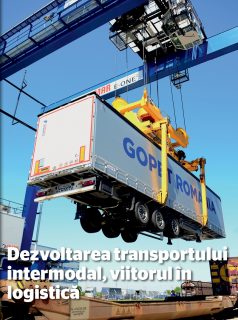 Our colleague, Dan Suciu, Intermodal Manager Gopet Romania, discussed with Intermodal & Logistics about the advantages of intermodal transport, trends and challenges in this field, and the reasons why some customers are still reluctant to adopt this transport solution.
Dan is a strong advocate of rail transport, thanks to advantages such as predictability, safety and environment friendliness. With 12-year intermodal experience (he worked with the operators of the first intermodal trains from Western Romania between Verona – Oradea and Genk – Oradea, then Genk – Curtici), Dan considers that "a mix of road and rail taking into account the advantages [ …] for each, but also to the needs of the customer, creates the premises for a long-term flexible and stable transport planning. "
More on the pages of Intermodal & Logistics.